Get to Know Our Dental Experts
---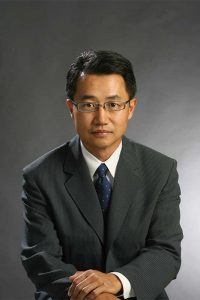 Dr. Kenneth Cho has been the premier dentist in La Habra for over 25 years, serving the communities of La Habra, Brea, Fullerton and Whittier.
Kenneth Cho, DDS, studied dentistry at the University of Southern California in Los Angeles and graduated in 1991 with his Doctor of Dental Surgery degree. His training includes knowledge of basic dental care and research into the latest innovations. He continues to stay up to date on groundbreaking technology to provide his patients with the highest level of care available.
In 1992, he opened his dental practice, Dr. Kenneth Cho Dentistry, in Whittier, California. He served patients in that location with gentle, professional care for 20 years. In 2012, he upgraded his office, moving to the current location in La Habra. Dr. Cho enjoys meeting people and helping them through their treatment until they have attained their oral health goals.
Dr. Kenneth Cho and his wife have two children. When he is not caring for patients, Dr. Cho enjoys playing guitar and attending concerts with his wife.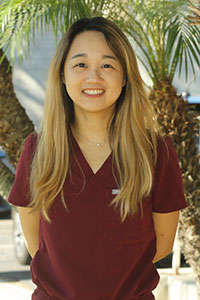 Michelle Cho, DDS
Board-Certified Orthodontist
Dr. Michelle Cho completed her undergraduate studies at UCLA and received her Doctor of Dental Surgery degree at USC. She then went on to Rutgers University in New Jersey to receive her specialty certificate in orthodontics and a masters degree in dental science. Dr. Cho enjoys providing orthodontic treatment to patients of all ages and helping them achieve the smile they want. In her free time, Dr. Cho enjoys spending time with family and friends. She also enjoys trying new places to eat and going to the gym.
Meet Our Team
Our friendly dentist and team are happy to welcome you to our practice! Our team excels at helping our patients feel safe and comfortable in the dental chair. Call Kenneth Cho Family Dentistry at (562) 697-3008 to schedule an appointment with Dr. Cho and learn more about dental care in La Habra, California. Join our dental family today!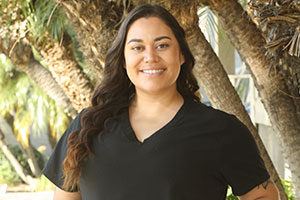 Jackie has been working in the dental field for a little over seven years. She has been in full swing with Dr. Kenneth Cho since mid-2019. She is a friendly and familiar face here at our office. She works diligently to assure that things run seamlessly and that every patient receives nothing less than a five-star experience! Behind her beautiful smile is a woman who is passionate about developing genuine connections with our patients and their families. She went from scheduling coordinator to becoming the leader of our powerful team. When Jackie is not taking care of our patients, she is enjoying spending time with her family and the outdoors. She loves hiking, exploring, going to the beach and she is always up for a new adventure.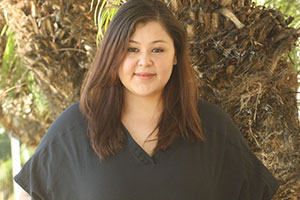 Elisa
Receptionist/Dental Assistant
Following in her family's footsteps, Elisa completed her dental assisting program in 2016 and has been a part of the dental field ever since. She has been a part of our team since February 2022. The patient experience is her priority. Her knowledge and calming personality help to inform and comfort patients before, during and after their dental procedures. When Elisa is not taking care of our patients, she enjoys spending time with her family and boyfriend. Elisa loves photography, live music and the outdoors.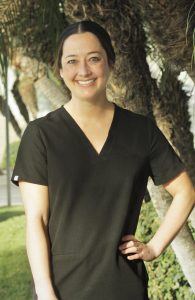 Jamie has been in the dental field since 2017. She received her Bachelors of Science degree in Dental Hygiene at West Coast University. Just like both her mother and grandmother being health care providers, Jamie knew she always wanted to take care of others. Her goal is to ensure her patients are comfortable while providing preventative treatments and receiving optimal oral health care. In her free time she enjoys working out and camping with her boyfriend.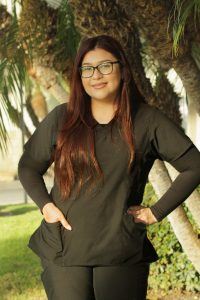 Jocelyn is the newest addition to our dental team! She has been in full swing with our office since January of 2023. Jocelyn has been in the dental field for a little over five years now! Her primary goal is to ensure that our patients have a seamless and pleasant experience during their office visits. She takes pride in making sure that patients are comfortable, informed and well-cared for.
When she is not assisting in the dental office, she enjoys spending quality time with her husband and son, as well as their newest furry family member – a cute little puppy. Her dedication to her family and passion for dental care make her a valuable asset to our team. We are thrilled to have her on board!